About our Organic Hand
Wash your hands with a blend of the best organic plant-based extracts and ingredients that are free from animal products, parabens, sulphates and harsh chemicals. We choose the best, safest ingredients to create a naturally antibacterial hand wash that your whole family will love. Perfect for daily use to keep your home and workplace free from germs and dirt without drying out your hands.

Our entire organic hand wash range is made locally in Australia at the base of the Macedon Ranges. Our dedicated team has over 50 years of experience in the natural products industry and love to support ethical and sustainable growing methods, supporting generations into the future.
Certified organic & Ethically sourced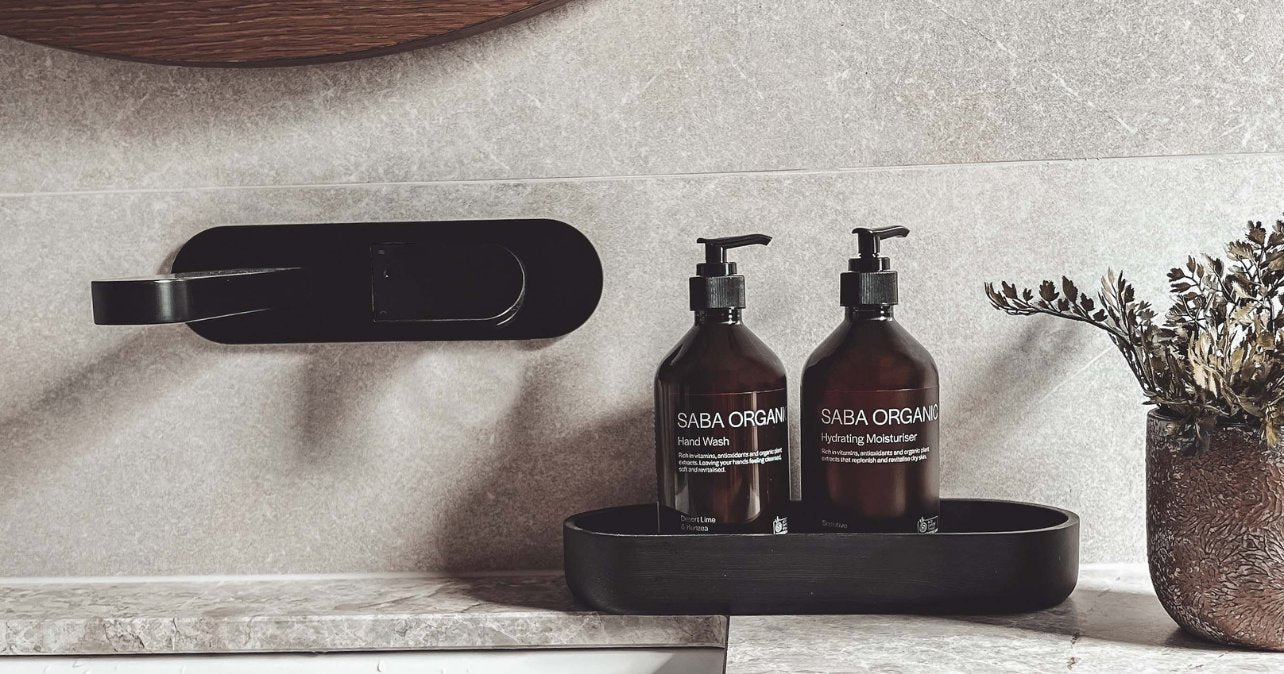 Natural ingredients made right here in Australia
Saba Organics Hand Wash is rich in vitamins, antioxidants and organic plant extracts so you can clean your hands without the need for harmful chemicals. Our natural hand washes are an organic and natural hand soap and offer a bioactive ability to remove impurities from hands with a smooth and refreshing experience. Treat yourself to the natural scents of lemon tea tree & kunzea, rose geranium & marshmallow and lavender & bamboo exfoliant to leave your hands feeling cleansed, soft and revitalised.
Here's what makes our Organic Hand products beautiful on the inside
Green Tea Extract
Helps to repair damaged skin. Aids in the removal in dead skin, dirt and bacteria.

Olive Leaf
Nourishes and hydrates skin and can help restore skin from sun and weather.

Chamomile Extract
Can be powerful in relieving skin irritations helping to relax and soothe skin.

Calendula Extract
Naturally contains antiseptic properties to help skin the skin from impurities.
Our Ingredients A-Z