About our Organic Hand Sanitiser
Saba Organics hand sanitisers are certified organic and free of harmful chemicals. Keep your family's hands clean and safe from germs easily with our natural hand sanitiser range made from natural ingredients. They are easy to apply using a spray application and are available in natural scents such as lavender, rose & Kakadu plum and scent-free.

All our natural hand sanitisers are made in Australia at the base of the Macedon Ranges using ethically sourced, paraben-free ingredients. Our dedicated team has over 50 years of experience in the natural products industry and love to support ethical and sustainable growing methods, supporting generations into the future.
Certified organic & Ethically sourced
Natural ingredients made right here in Australia
Our hand sanitisers are 70%+ ethanol alcohol-based and are laboratory tested to kill 99.9% of germs, without drying your skin. We choose the best, safest ingredients to create natural hand sanitiser that's safe for your whole family. Use our organic hand sanitiser spray to kill bugs and germs as well as keep your skin free of chemicals.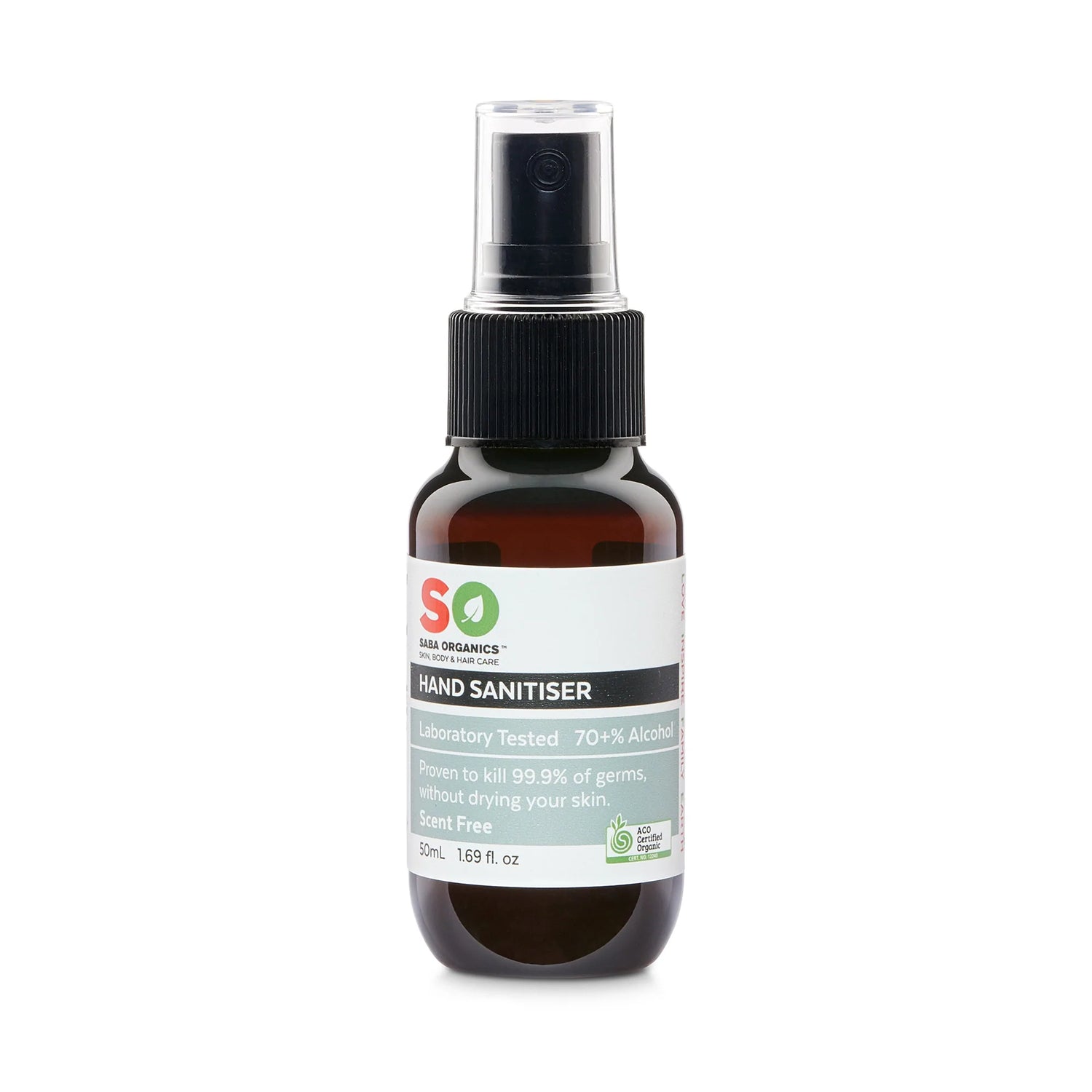 Here's what makes our Organic Hand Sanitiser products beautiful on the inside
Soap Nut
Contains antibacterial properties. helps cleanse hands.

Sugar Cane ethanol
The key ingredient that makes out Hand Sanitiser highly effective in killing bacteria

Glycerine
Keeps skin soft and smooth by providing a layer of moisture to the skin

Xantham Gum
Thickens and adds volume to the Gel, provides protection against dry skin.
Our Ingredients A-Z