Regular price

Sale price

$9.00 AUD

Unit price

per

Regular price

Sale price

$9.00 AUD

Unit price

per

Regular price

Sale price

$9.00 AUD

Unit price

per
About our Organic Deodorant
Aluminium Free. The freshest solution for you, feel safe and supported! Our ALUMINIUM FREE roll on deodorants are a refreshing blend of herbs, pure essential oils & wildcrafted Australian extracts that work on reducing body odour. Made with all natural ingredients so it won't irritate you or leach nasty chemicals - just freshness squeezed outta every last drop in these pits (we're not ashamed).
Certified organic & Ethically sourced
Natural ingredients made right here in Australia
Saba Organic Deodorant is especially formulated - rich in vitamins, antioxidants and organic plant extracts so you can have the toxic chemical free confidence to be you. Our natural Deodorants are offer a bioactive ability to reduce sweat moisture and remove impurities.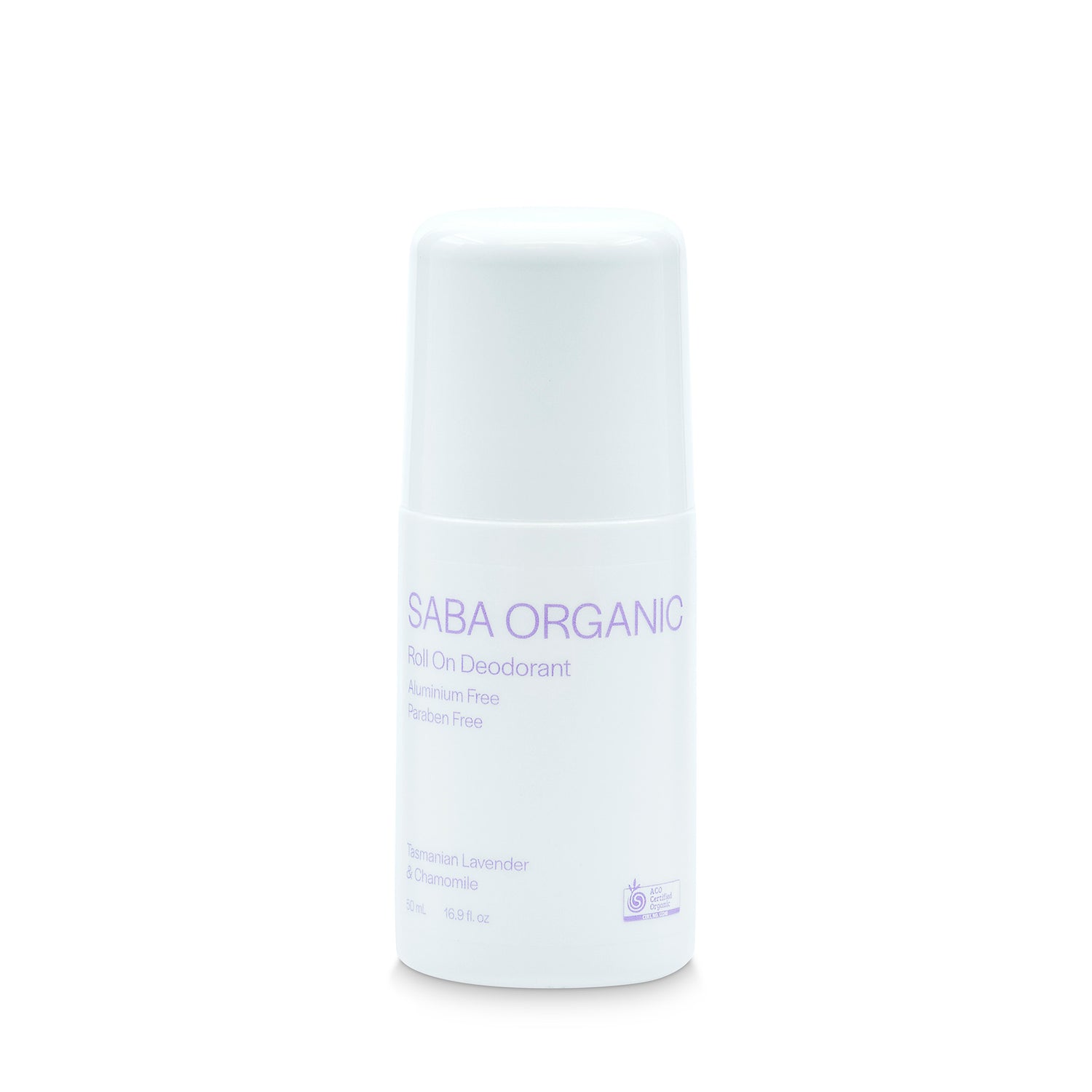 Here's what makes our Organic Deodorant products beautiful on the inside
Chamomile Extract
Can be powerful in relieving skin irritations helping to relax and soothe skin.

Soap Nut
Contains antibacterial properties. helps cleanse hands.

Sodium Bicarbonate
Sodium Bicarbonate can act as a great natural cleanser. Because it is alkaline, it corrects any pH imbalance that could be causing acne outbreaks. It also has antibacterial properties, so it can help clean skin thoroughly and protect it from problem skin conditions due to contamination.
Our Ingredients A-Z